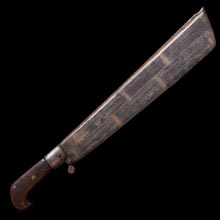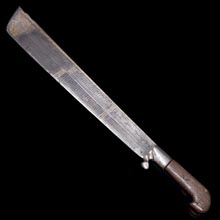 material:
etched, gilding, engraved, steel, wood, brass
dimensions:
lenght: 43,8 cm
description:
Blade is etched on each side with the Julian calendar until the year of 1528, with names of months and names of saints given partly in Latin and partly in German. On one side of the blade there is a tablet to prolong the validity of the calendar to the 1529-1538 years.
From the former collection of the Moszyński family.
exposition:
Gallery "Arms and Uniforms in Poland",
The Main Building, 1, 3 Maja Av.
key:
Edged weapons

>>>